To update on my
previous post
, the iPod Touch 2G (and 1G) OS 3.0 is now available. I just updated mine: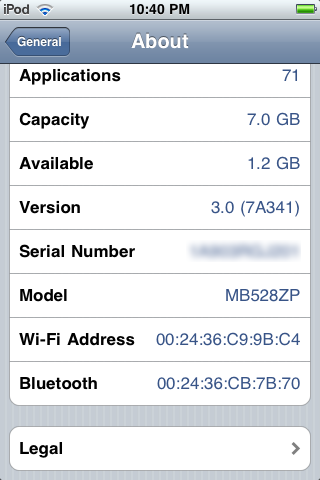 Though I had to do it using
non-traditional methods
. I noticed that the WiFi signal became weaker based on the top display. But it is too early to comment on the performance.
I'm just happy to get the Spotlight search feature, Bluetooth support and Cut-Copy-Paste function.